12-27-2005, 09:07 PM
Senior Member

Join Date: Apr 2005

Location: Louisville, KY

Posts: 464
---
Now here's an idea. Use one of those sound-card morse-code programs to send "-.-. .-- --/ .. .--- ..- ... -/ --. --- -/ -.. --- .-- -." at 20 WPM and one of those "PP-1" noise-toys to record it.

Wire it up as a roger beep.

Nobody will get the joke.

Threatened for years to rip the four signature guitar notes from Pink Floyd's "Wish You Were Here", and make a roger beep from that. When somebody asks "What's that?", I could answer "That's Roger Waters. My radio has a Roger Roger."

73

Er, whatever happened to "Back Quiet" ?
__________________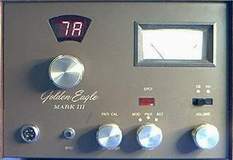 These are not the 'droids you've been looking for.