05-12-2010, 05:01 PM
Senior Member

Join Date: Oct 2006

Posts: 817
2 President Jackson Exports SALE!!!
---
I got 2 President Jackson Export 10 Meter radio. One working and 1 not. The non working one I think has a bad final so it need replacing or you can keep for parts. It powers up, recieves, keys up but no wattage or output.
$200 Shipped!!!!
O.K. The working one works like a champ.
9-10 Electrically
8-10 Physically
5 Banks of 40 chans. w/11 meter on "C" bank.
20+ watts on SSB
12+ watts on AM
Fine/Coarse Clarifier.
Open Clarifier. Can slide to Zero (27.550)
10k jump switch
Roger Beep
Comes w/2 Radio Bracket, 1 Power cord, 1Cobra power mic. No thumb screws.
2 middle.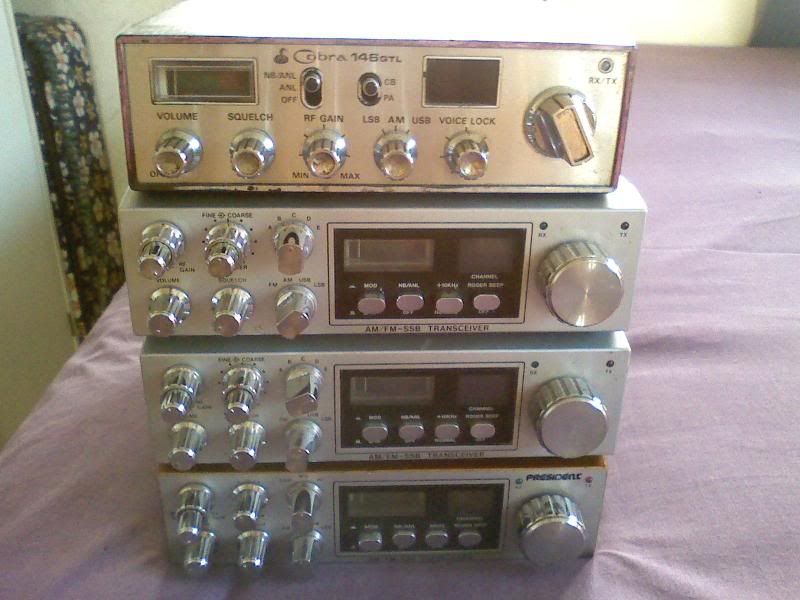 Some gates of me using/listening on SSB.
__________________
Mobile:
Prez Grant Export/Stock Mic
Black Widow 350V
Two 9" Predator 10K
RS SWR/Watt Meter

Base:
P/T COBRA 146GTL(Spare)
President Jackson
Turner +3 Hand Mic
Pyramid 25 Amp P.S.
Home Made Ground Plane Base ant.