Here's an interesting new product that Elecraft is now taking orders for: The K3/0 Remote Control Rig. Here is the description from Elecraft's web site:
Quote:
The K3/0 appears identical to the K3 in size and function and with an identical front panel, but does not include the internal RF or DSP components. When paired with the RemoteRig unit, it fully reproduces all K3 functions and controls with VoiP audio over the internet via the RemoteRig set. All local K3/0 knob motion (VFOs etc) and button presses are immediately reflected on the remote K3. The local K3/0 display reflects exactly what is displayed on the remote K3. Audio from the remote K3 is reproduced via the K3/0 speaker and the microphone plugs into the front of the K3/0. No Computer is required during normal operation.
Here is a diagram showing the entire setup: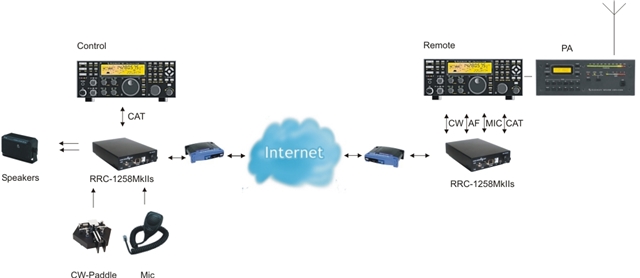 Pretty cool idea! This solution also requires the purchase of a RemoteRig which can also be purchased from Elecraft, shown below (Yaesu version pictured)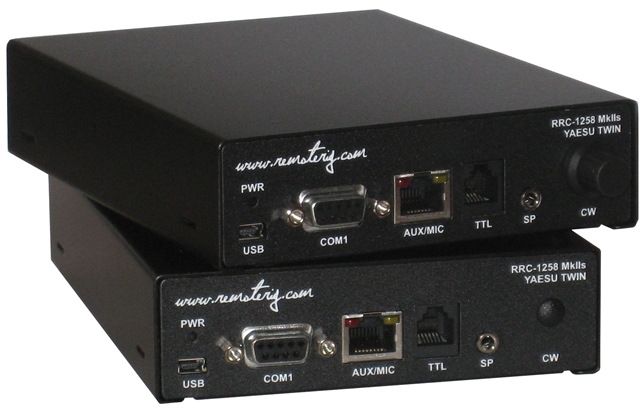 Wayne from Elecraft has stated publicly that they are also going to explore the idea of enable the KX3 to act as a remote rig interface for the K3.
Lastly, here is a video with Eric from Elecraft explaining the whole setup:
The entire solution is not inexpensive, however. The K3/0 is about $700 and the RemoteRig is about $500.