Applies to these models: IC-V82 and IC-U82.
How to expand TX/RX frequency coverage for modification
Frequency coverage: 136 - 174 MHz*
Frequency coverage: 400 - 479 MHz*
For IC-V/U82, remove D48 from the main board.
Note:
The IC-V/U82 already has expanded RX operating frequencies you do not need to reset the CPU (Radio) after the above diode is removed.
* The specification of reception performance outside of the amateur bands is not guaranteed.
Main PCB Layout (Top)
Note: not all of the diodes shown below my be installed on your PCB.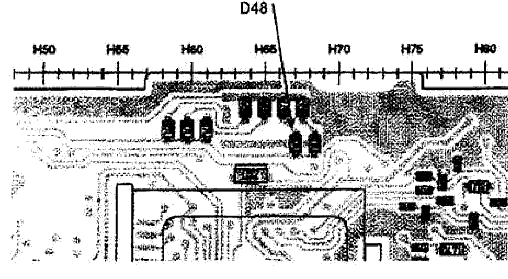 The diode to remove is first diode to top left of lcd, when looking at main board upright with lcd display facing you, and case is opened.
Removal of castle nut on antenna connector,all case screws including two small screws above and below mic jacks is required to open case.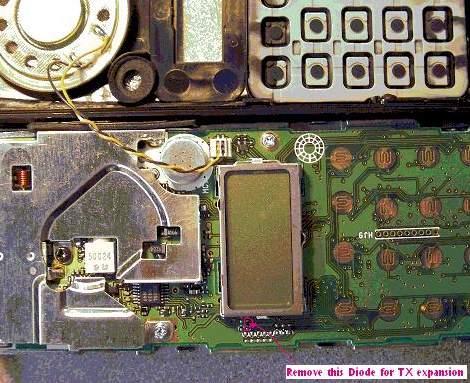 __________________
Radio-active
NASA/SOHO
When I was a child
I caught a fleeting glimpse
Out of the corner of my eye.
I turned to look but it was gone
I cannot put my finger on it now
The child is grown,
The dream is gone.
but I have become comfortably numb.