05-23-2010, 10:07 AM
Extraterrestrial Admin

Join Date: Apr 2005

Location: High Sierras Near Yosemite Nat Park

Posts: 5,174
Icom IC-V8000 TX Mod from 136 to 174 MHz
---
The IC-V8000 has a receive frequency range from 136 MHz to 174 MHz and a transmit range of 144 MHz to 148 MHz.
The transmit circuitry can be modified to transmit from 136 MHz to 174 MHz. This requires the removal of a surface mount diode D13 from the Logic Board.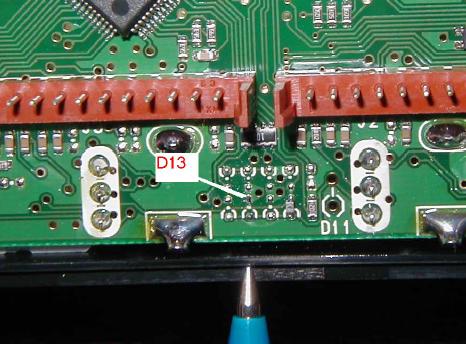 __________________
Radio-active
NASA/SOHO
When I was a child
I caught a fleeting glimpse
Out of the corner of my eye.
I turned to look but it was gone
I cannot put my finger on it now
The child is grown,
The dream is gone.
but I have become comfortably numb.